We may earn money or products from the companies mentioned in this post. And as an Amazon Associate I earn from qualifying purchases.
It was our first visit as a family of four. And we call it "Epic Travel to Disney World"! Because it was! The weather in January was nice and cool, which helps a lot when you have kids and do outdoor activities the whole day.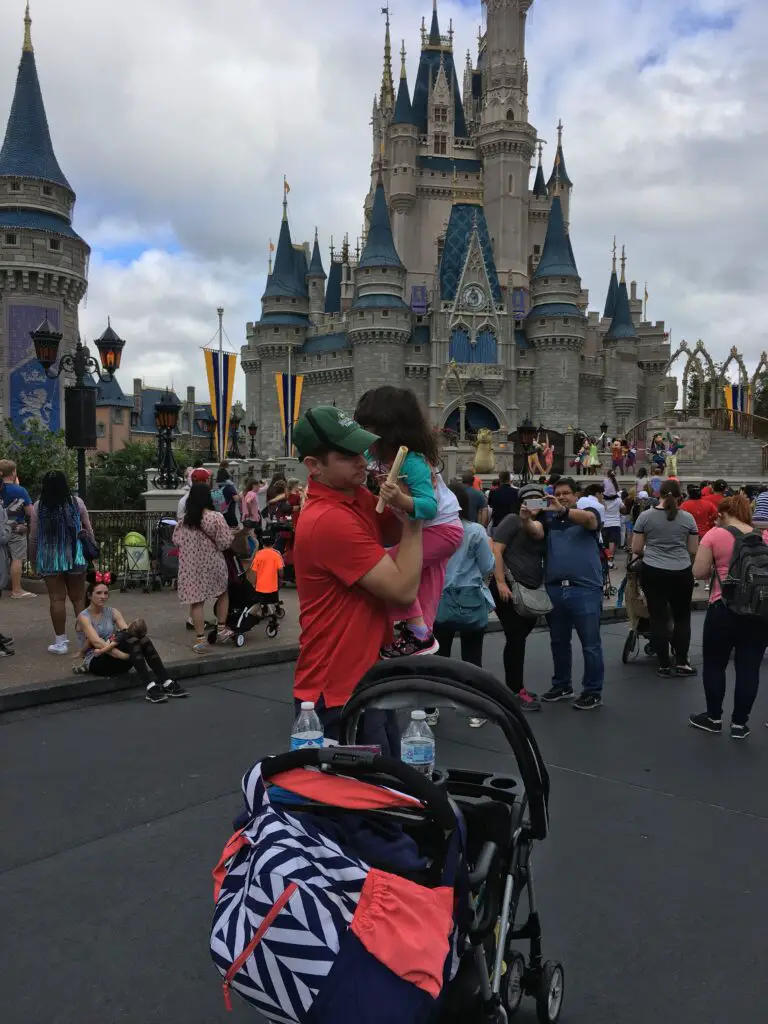 When you go to an enormous place like this, planning is your best friend. Not only you will save time waiting in lines but also will be guaranteed to see everything you wish. We used the "My Disney Experience" app, and it had everything we needed. We booked our special lunches in advance, VIP seating at the shows, fast passes, and much more. So we would see/do everything we wanted.
We also checked Disney World Crowd Calendar to make sure we go during a moderate crowd season.
Kevin is supper good with planning. So this is what we were able to do within two days.
Disney World. Animal Kingdom Theme Park.
On the first day, we went to Animal Kingdom Theme Park. We all like animals, so it was a brilliant decision.
I am a big fan of performances. So our first entertainment was Festival of the Lion King show. And BAM! It strokes me right away! So spectacular! You would think it's a kid's show so it would be sketchy, but no, everything Disney does is of the highest quality.
If you go, it will not disappoint you. The best kids show I've seen so far. The quality of the costumes and decorations are stunning. And dances and music are unforgettable. (Check the video).
My kids were watching without blinking. I think they stopped breathing too. The show is a combination of a musical with elements of ballet and circus. Flawless! My kids loved it and so will yours!
It also will impress an adult, too, even if you watched an animated movie and even if you are as picky as I am. This show is the next level of performing the drama.
Although the Disney World Crowd Calendar helped to check the level of business for some activities, you still need to make reservations.
Lunch with Disney Characters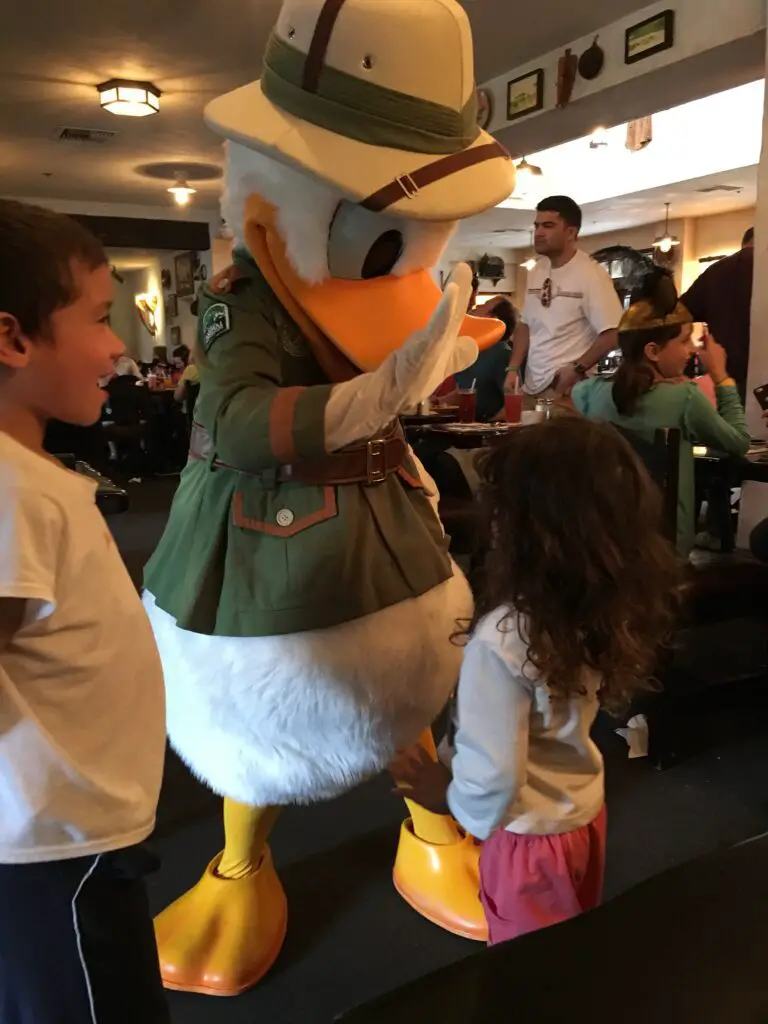 Right after the show, we went for lunch with the Characters. OMG! Kids were amazed to see Goofy, Donald, and Mickey coming straight to our table to say hi. I think Maria, who was four years old, thought they were real.
It made her day! For real! To hug and dance with alive Disney characters? What could be more special?
The next stop is the "Finding Nemo" show. Here people move human height toys over the stage. Both my kids love puppets, so they were watching with their mouths open. Great for kids.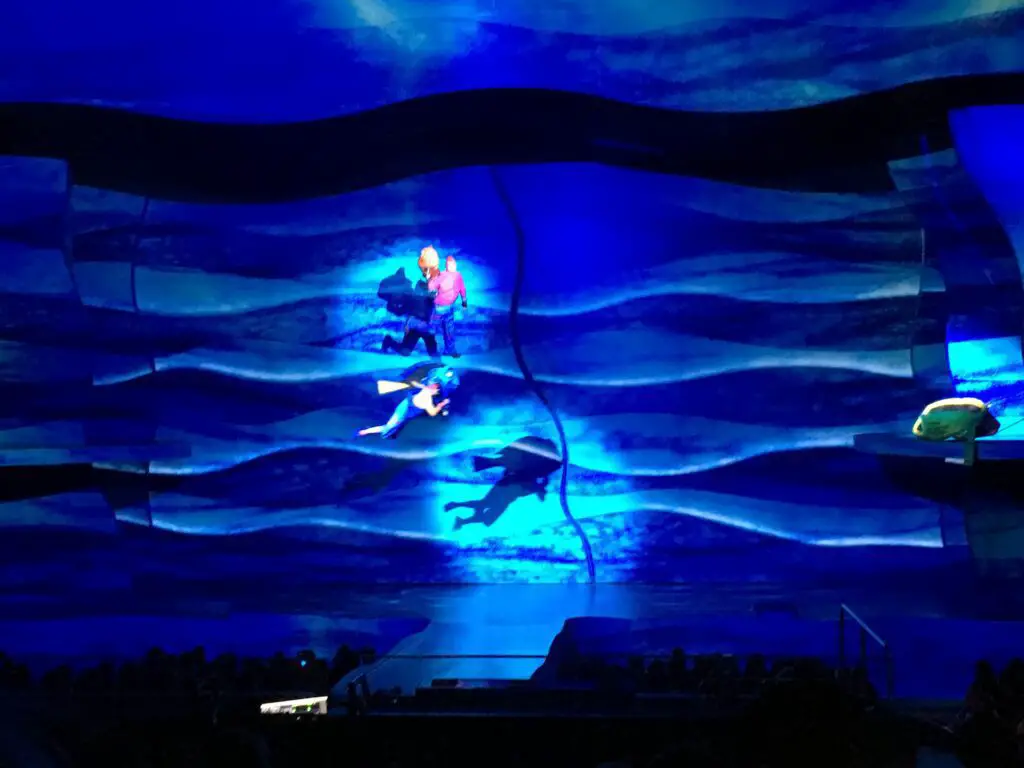 After the show, we had Kilimanjaro Safaris at Animal Kingdom! Do you like animals? I do. I would never miss an opportunity to see them in their natural habitat. Well, Disney did the best possible and safe way to experience it.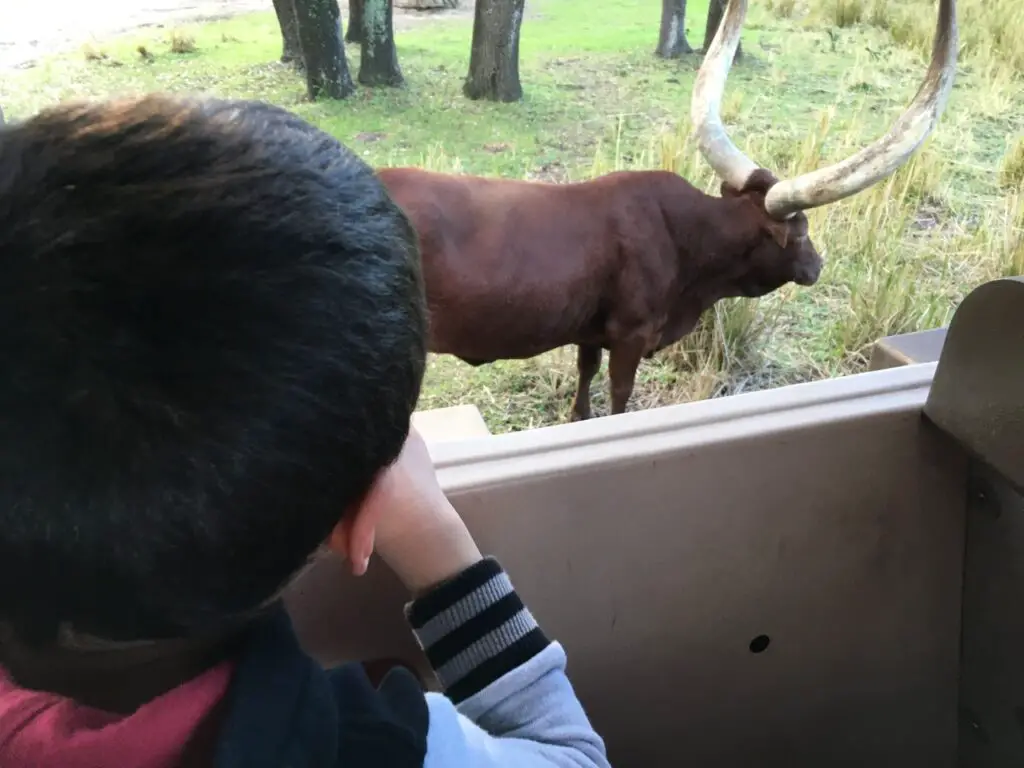 On Kilimanjaro Safaris, you can see lions, wild buffalos, giraffes, elephants, and many more animals without those bars, fences, or cages.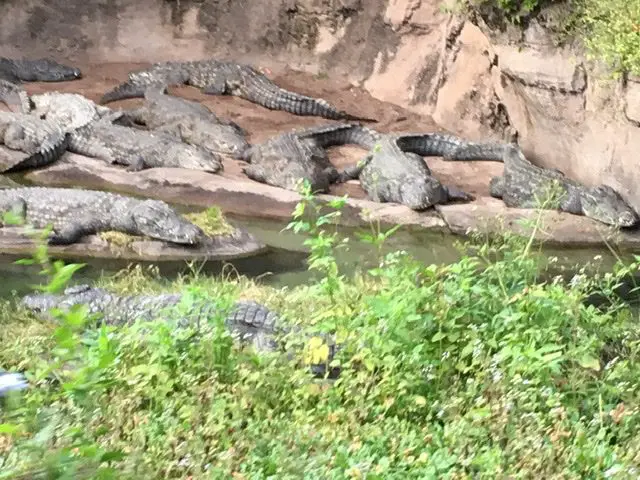 At one place we had to stop because giraffes were crossing ours way. Wow! It gave me chills to be so close to wild nature. All four of us enjoyed the ride at Kilimanjaro Safaris.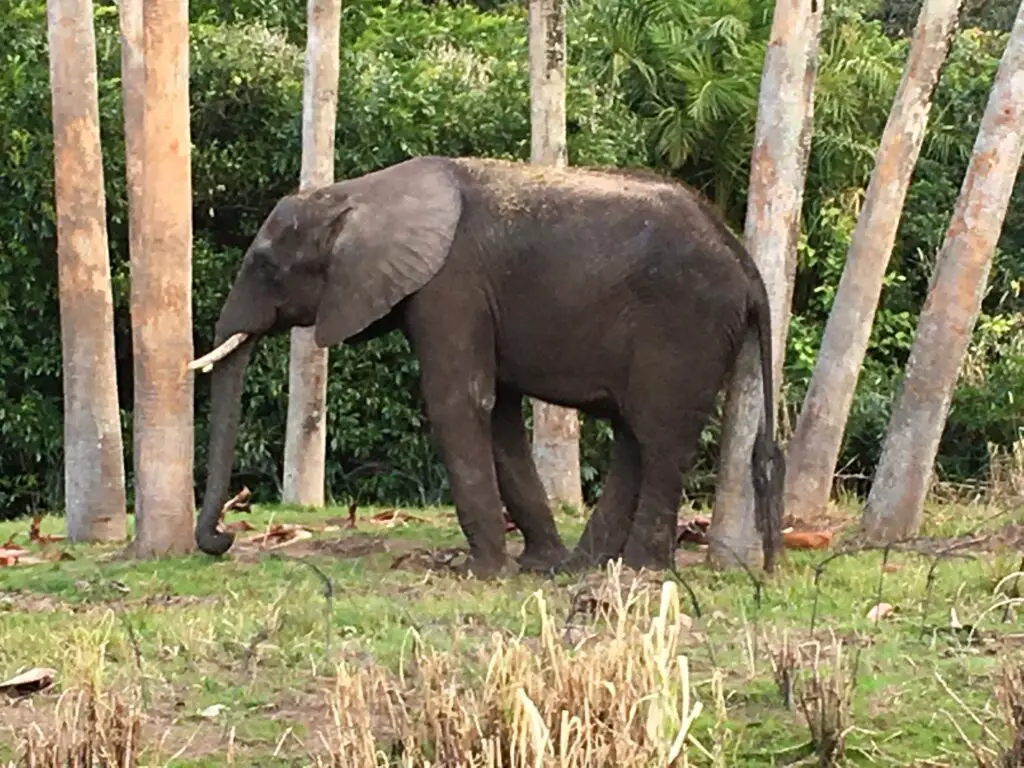 At the sunset, they have a beautiful performance led by National Geographic, called Rivers of Light. It's a story about wildlife told you through images on a water-screen. The water gives the movie a surrealistic effect. Any esthete will get a visual and musical pleasure watching the show. It worth every minute of your time and every bit of your attention. It was a great ending of a brilliant day. After the show, we went back to the hotel tired and excited.
Day 2.
We went to Magic Kingdom Park. If you check the map, you see it comprises five parks. We began with the Adventureland and walked around visiting each park. The Magic Carpets of Aladin were one of our first rides. And it was a blast!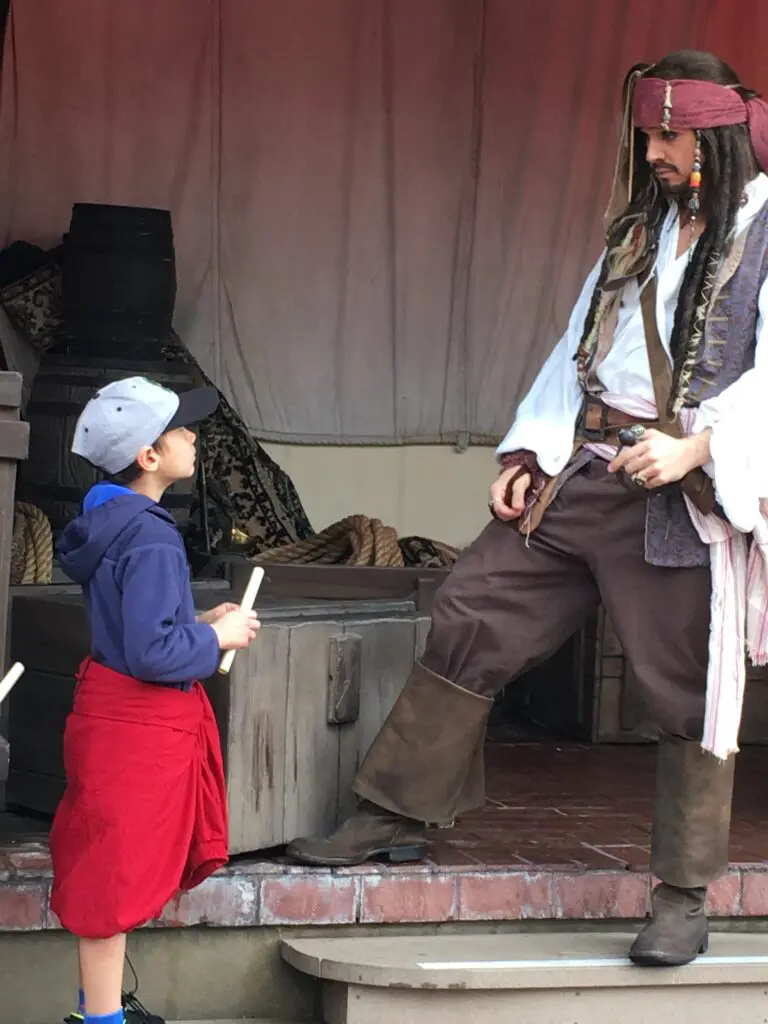 I like that at Magic Kingdom Park you can see a performance at every corner. We met Captain Jack Sparrow with his assistant and even got a certificate, stating that we are licensed pirates:). That was a fun interactive show, and Captain Jack looked like a real one.
Lunch was at the Italian restaurant. Oh! That was a savior and a special treat. We booked it in advance and that afternoon appeared to be hot, but it felt perfect in the cool and luxury place with amazing food and dessert as the grand finale. I didn't want to leave, but we had so much to do.
Disney Parade.
It is spectacular!
When you are in the park, you already have a sense of holiday, but the Festival of Fantasy Parade lifts you up to the next level of celebration.
In that parade of beauty and fairytale, you will see all Disney characters. If it is your first visit, or if you never watched it from the VIP seating, please do so.
It will give you the best perspective and some characters will even stop by and give you a fist bump. Fun and special. My kids loved it. They've been waving like crazy to all the trucks.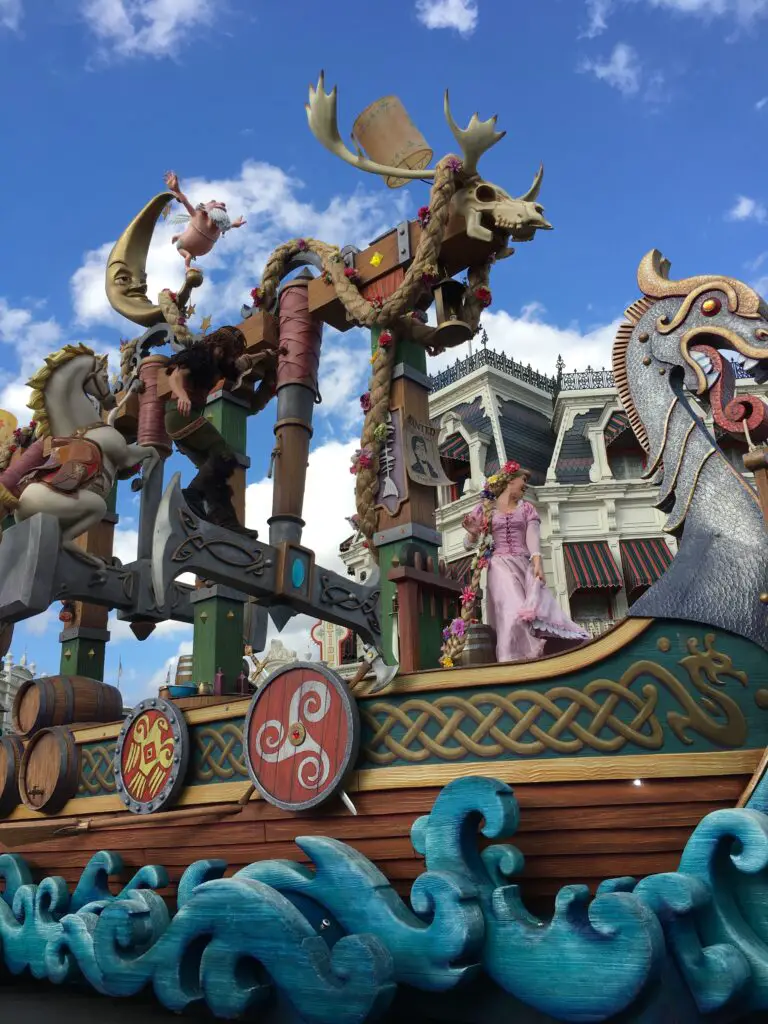 My older son is all about quests, so we got hooked up on a game where you get special cards and a map and would hunt for spots with images on the ground located all over the park to find a portal or a station that would tell us where we should go next. We spent playing this game all afternoon till supper. It let us explore every corner of the park and made me feel like we were spies.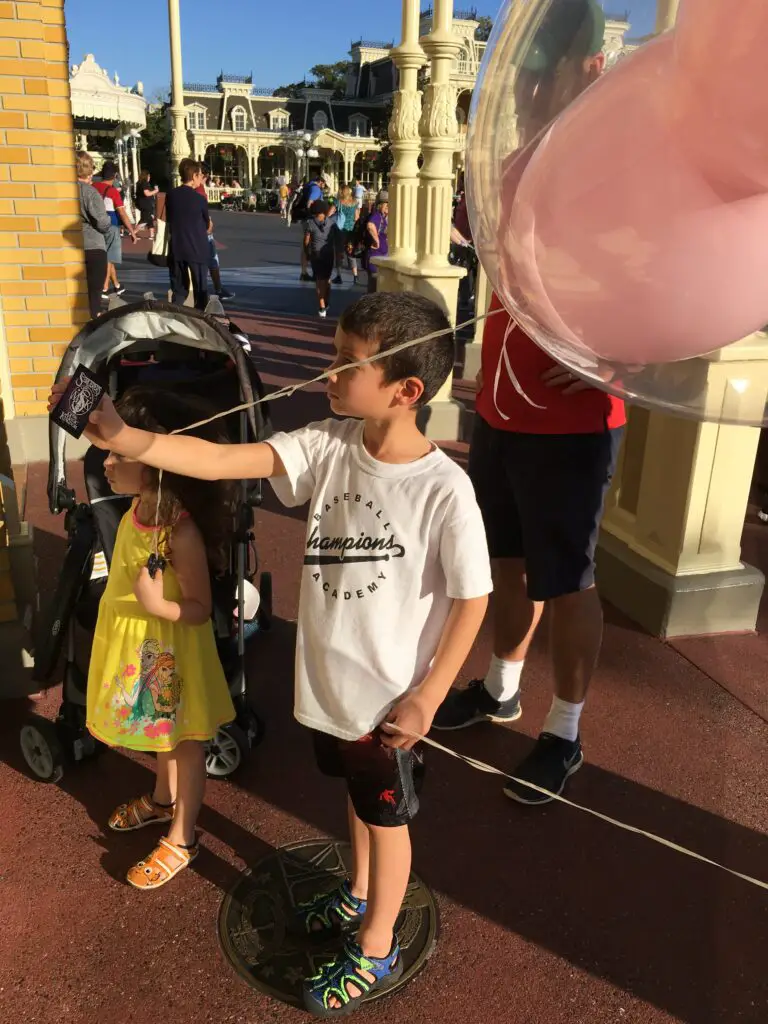 Before and after and in between the scheduled events, we would do rides with the least waiting time or the closest ones.
My overall experience is beyond expectations. Miracle after miracle and it's a pure magic Park.
Tips and tricks
1. Maria was still taking naps, and we were smart to bring a big two-seat stroller with us. We loaded all our stuff on it and she took her usual nap.
I love strollers. You can load everything on and just push them. Pushing is easier than carrying so my advice would be to bring a stroller or definitely rent one when you go to the park with kids younger than 6 years. It is crowded there, and it's tricky to navigate, but you will be thankful for the opportunity to have your hands free and to move at "adult" speed when necessary.
2. Have comfortable walking shoes and rotate walking activities with watching shows and lunch breaks.
3. As I already mentioned, plan ahead.
Have you ever been to Disney World? It's an enormous place and two days is not enough to see and to try everything. What would you recommend seeing/doing there?
Check my post at Universal Studios Park and Loews Sapphire Falls Resort