We may earn money or products from the companies mentioned in this post. And as an Amazon Associate I earn from qualifying purchases.
Whenever winter comes, it's a season of Christmas fun for us, and we want to go somewhere special. So the special treat was a trip and we found one of the Best hotels in Nashville for Families! It is Gaylord Opryland Resort .
Table of Contents
OMG! Christmas Decorations we beautiful inside and outside and it made me marry!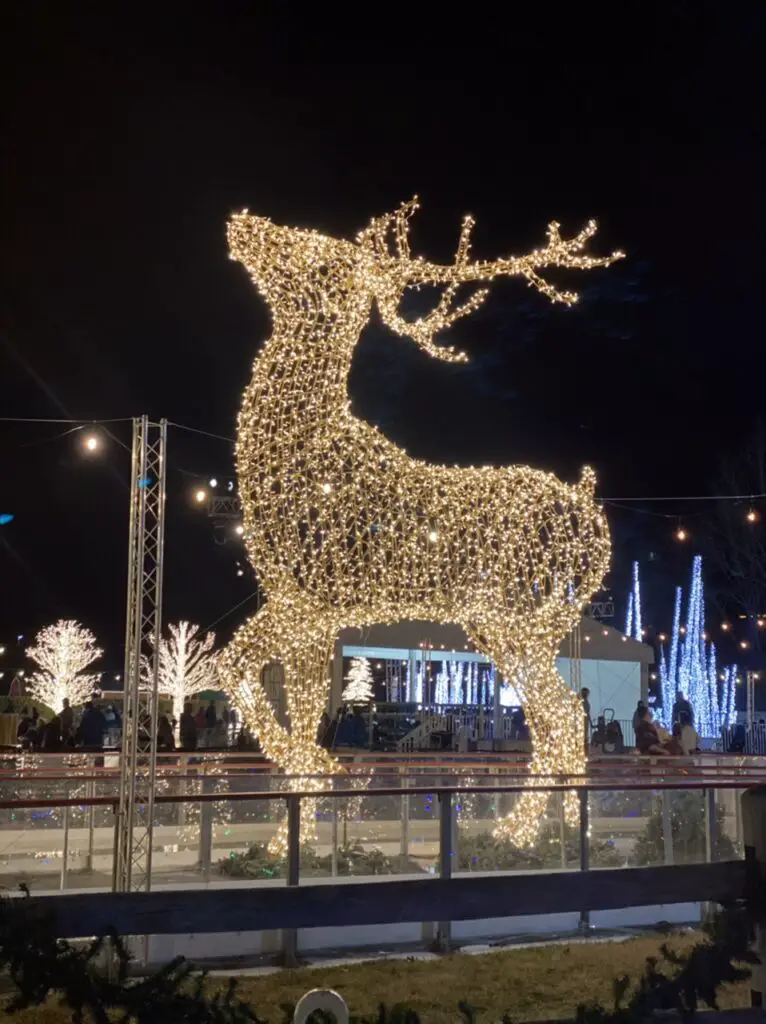 You don't know unless you try if you like something. So for me, Opryland Hotel was pure awe. I couldn't imagine a place like this could exist. Yes, you see the pictures and read texts and realize that there are many things to see and do, but the images do not reveal how huge this place is.
Christmas fun at Gaylord Opryland Resort. Best hotels in Nashville for Families
Interior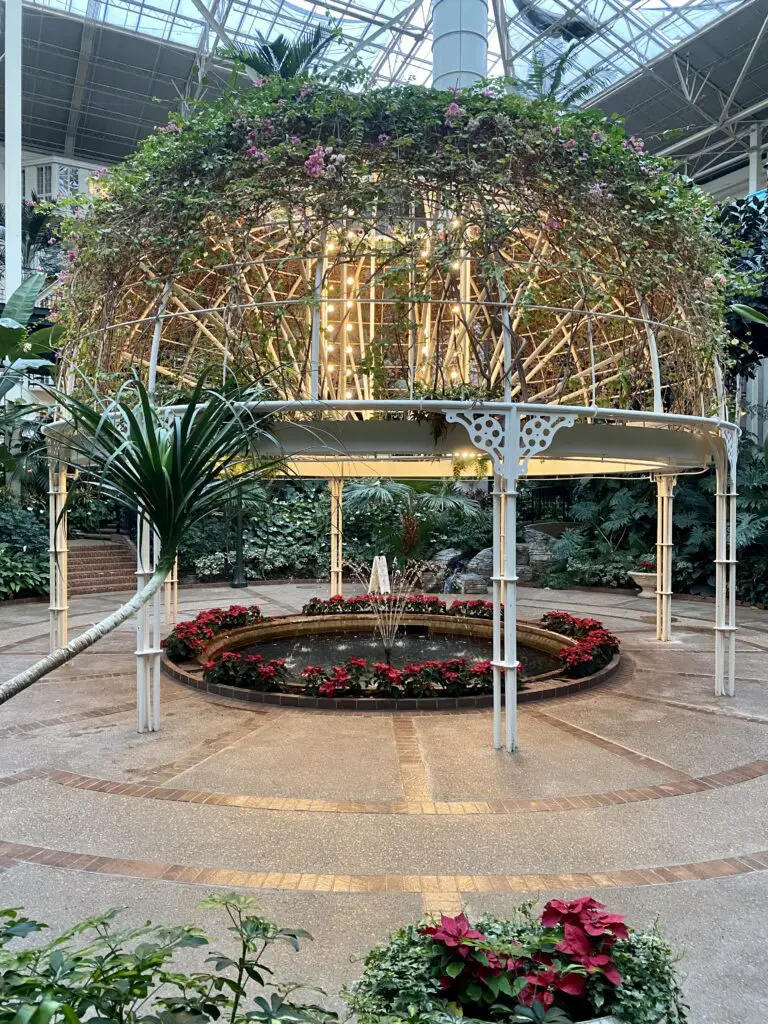 Opryland Hotel is some uneven circle covered with a glass roof, and you can see if it's day or night outside, but the weather within the construction is always lovely. The structure is so massive that it holds a river inside, bridges, gardens, waterfalls, restaurants, movie theaters, shopping centers, an aqua park, and so much more! It's a humongous family fun center.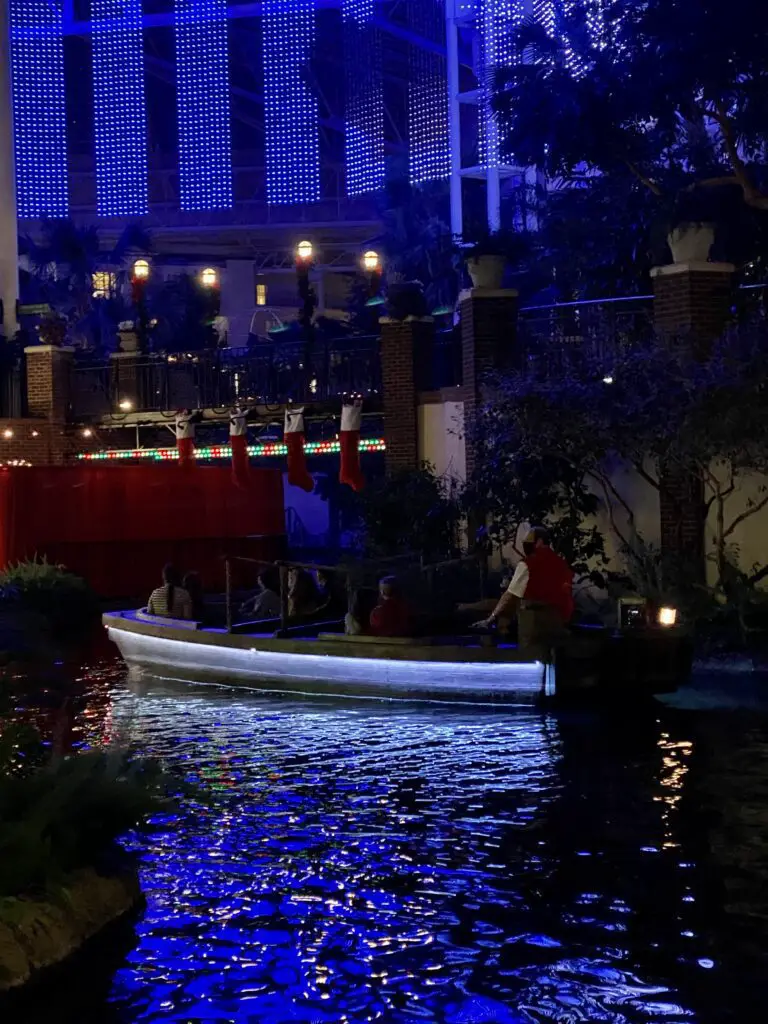 The Opryland Hotel reminds me of Italy. All walls are painted white and have cute little balconies with tables and chairs. And gondolas are surfing the river. Ah! Romantic!
We visited it in December when it was set up for Christmas and New Year. The resort was at its full capacity, but you are lucky that we went there and researched it all over!
Let's look at their activities closer!
Breakfast with Characters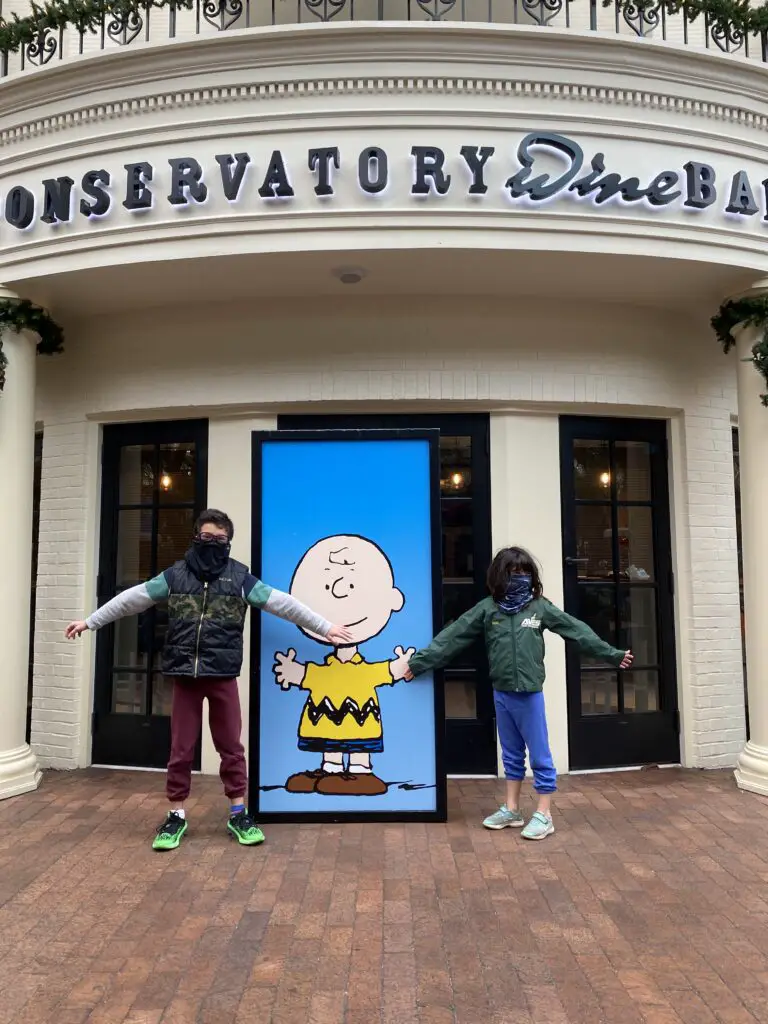 Our first activity was breakfast with Characters at Conservatory Wine Bar. My six years old daughter is a big fan of Snoopy. We didn't tell her who it would be, so she was screaming excited when Snoopy showed up from around the corner and hugged her. The resort did an exceptional job of making us feel welcomed and full.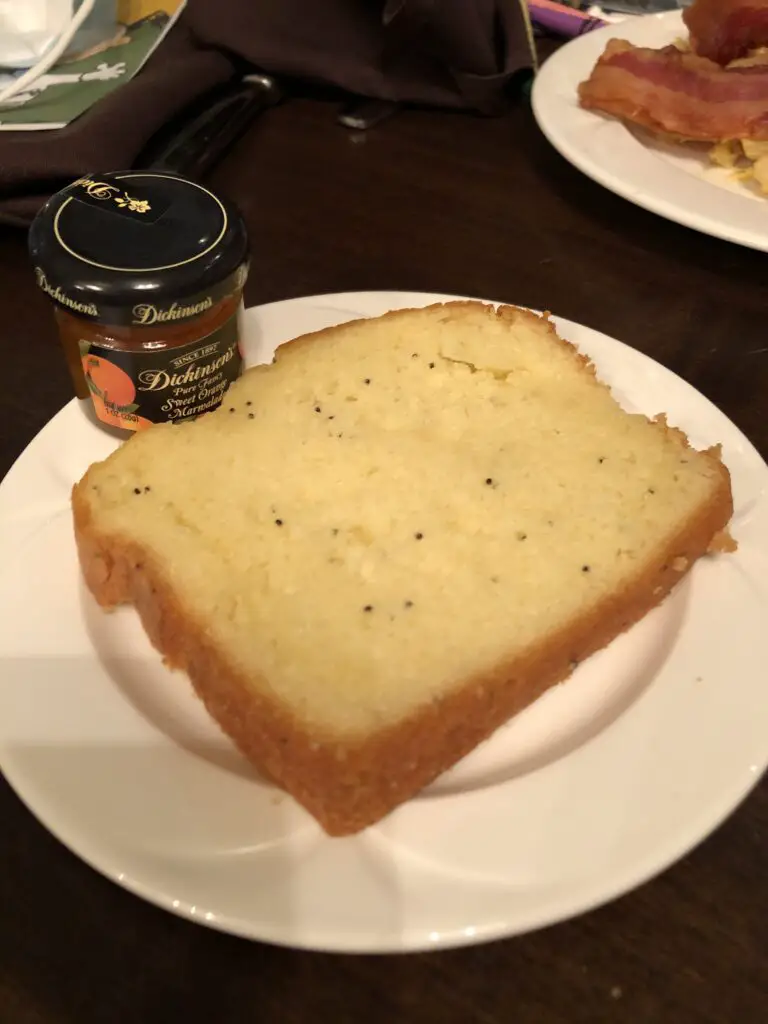 One of my favorite breakfast items is an omelet. Mmmmm. The omelet with mushrooms, onions, tomatoes, and cheese is so juicy that it melts in your mouth. Yeeesssss. It is what they make here.
Ice Tubing
Kids did it at least a hundred times. It was a perfect activity to wear them out. My two years old son kept asking to do it repeatedly. Good thing Kevin is athletic and could carry both a tube and a son. I was taking videos and pictures:).
Ice Skating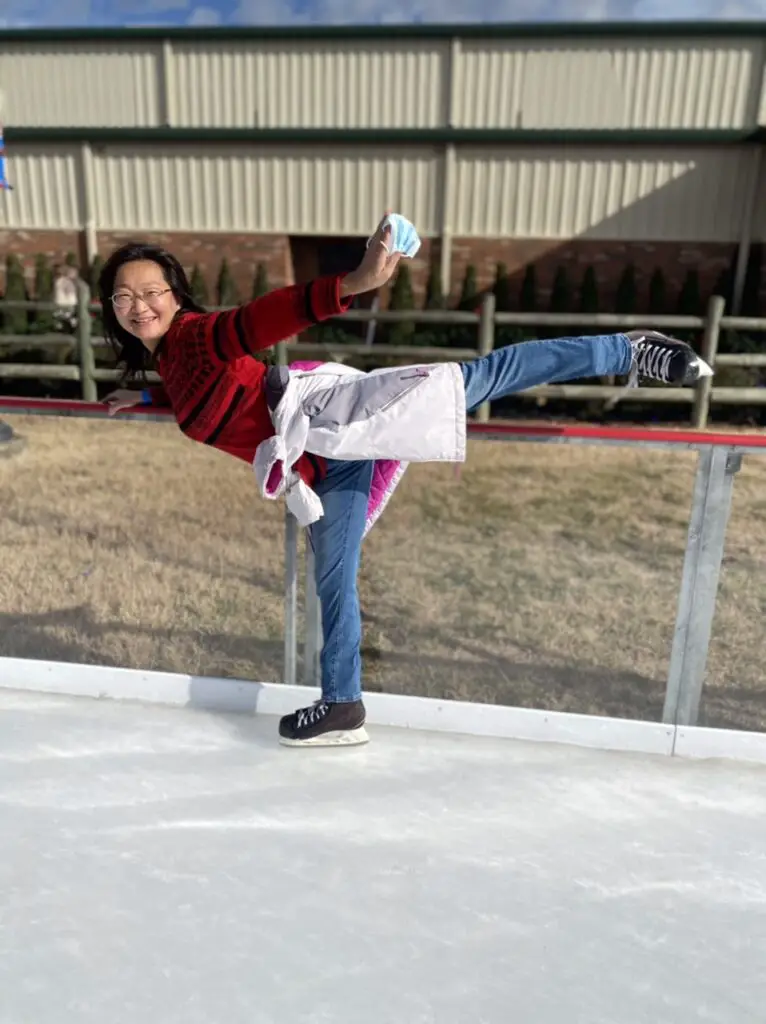 Ice skating is always fun. On a second day, though, it got so warm that ice melted and created puddles in the corners. We all got soaking wet and had to shop for cloth, which was a pleasurable experience, and we wanted to visit Opry Mills Shopping Center anyway.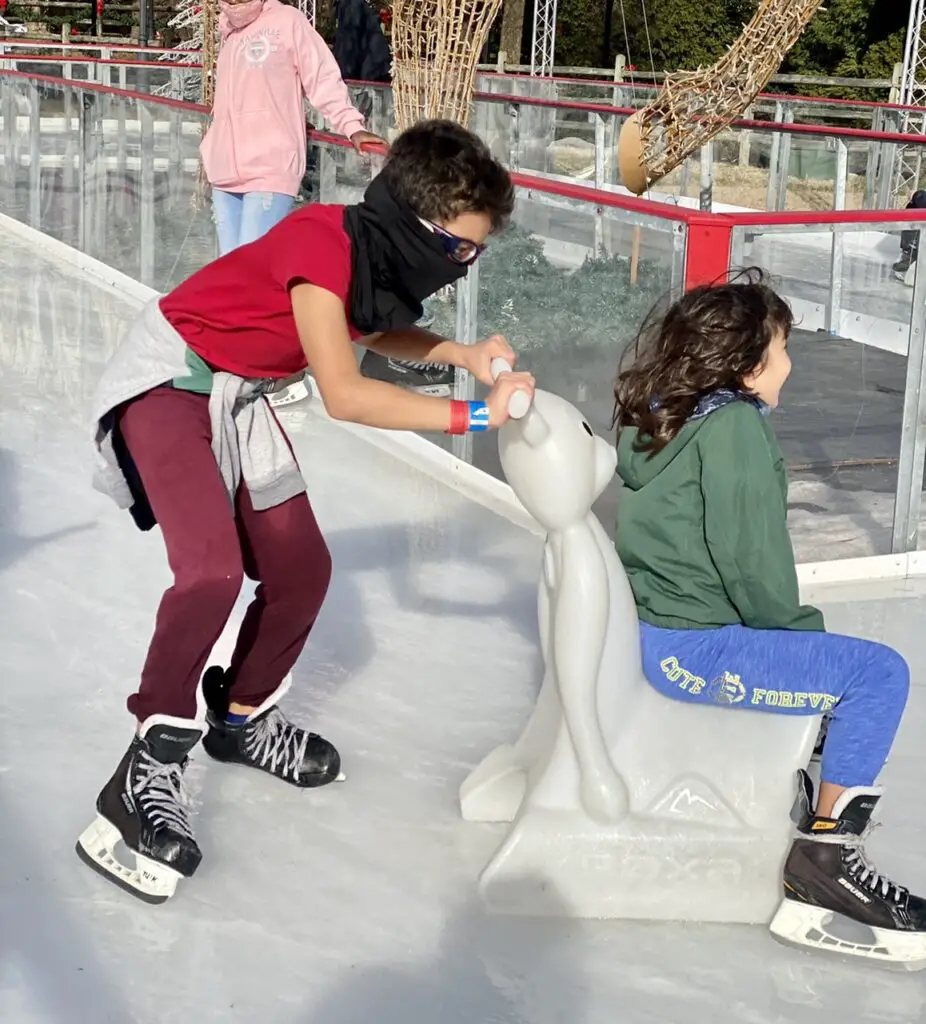 It's ok if you can not skate. You can get this little bear for free or take Ice skating classes for money.
Bumper Cars on Ice

Fun! Do you like bumper cars? Then you will like these too. It is more fun because it's slippery and you rotate and bump into other vehicles. It looks crazy fun! It feels even crazier!
Live Music
It wouldn't be Nashville if they didn't have live music from the opening to the late-night. All kinds of styles, from Christmas Carol to Country music. I always thought about how simple melodies influence upon us. In a heart bit, you can get sad and nostalgic, and next song, you are ready to dance and jump like crazy. We all were experiencing these mood swings all day long.
"I love Christmas Movies"
This year Opryland Hotel had a unique project called "I love Christmas Movies" You would go through interactive scenes of five famous movies and could dive into the atmosphere of a fairy tale.
Here are some scenes of the project. Can you guess what movies were featured?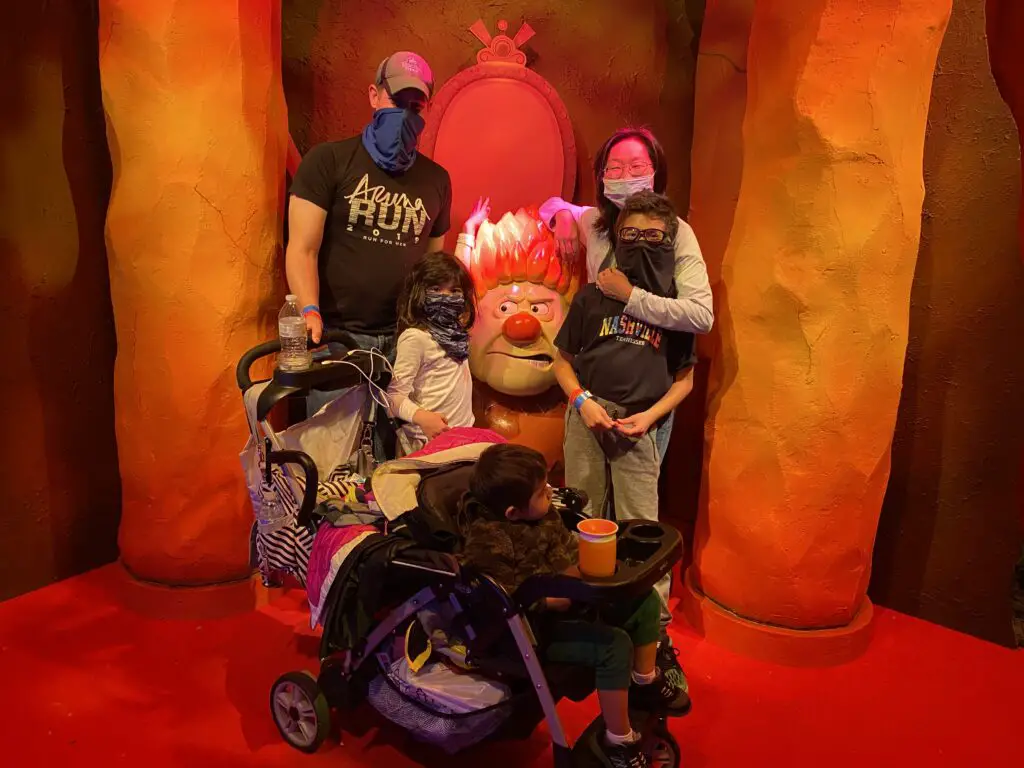 Next year they are doing an Ice Sculptures Exhibit. Reserve your spot!
Hot Chocolate
When it's cold outside, hot chocolate is the best! It warms up and gives you a boost of energy. It also threw me back to my happy childhood and made me feel like a kid. You can have plenty of hot chocolate at a particular station.
Jack Daniel's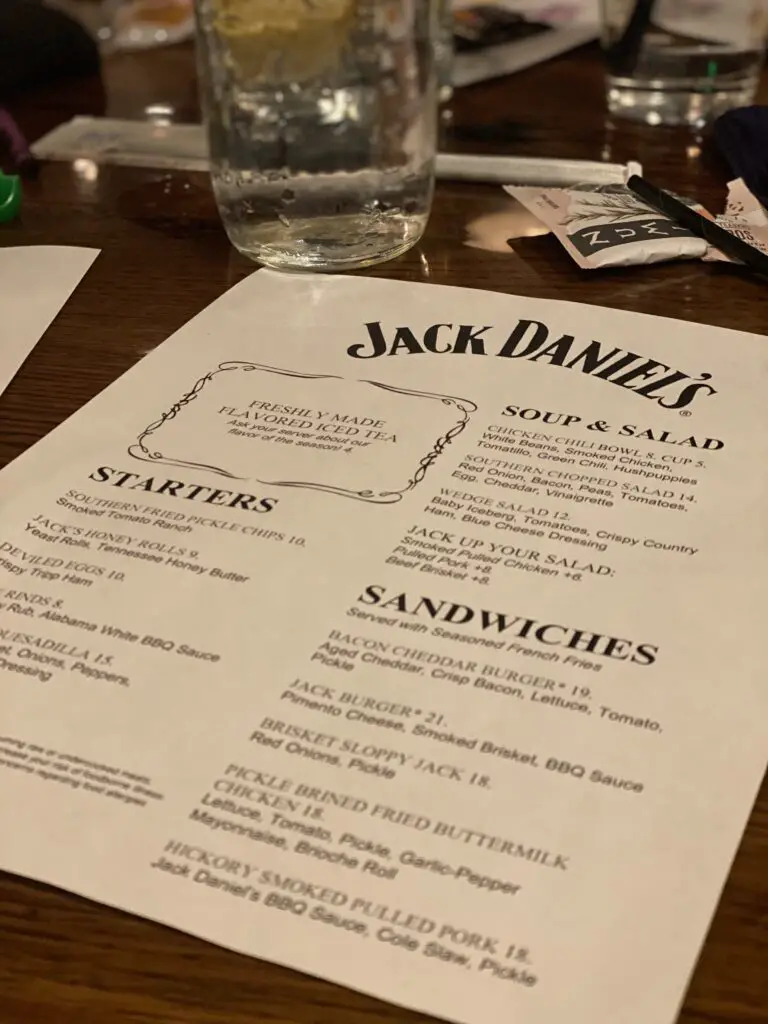 After such intense work out we all were hungry and searched for a perfect supper. Oh my! What a tough decision! What should we choose? Mexican restaurant, Italian, American? We picked "Jack Daniel's." I didn't know there was a restaurant with such a name. I always thought it was a whiskey.
Although you obviously can have a drink there, it was suitable for kids. I picked it because they had the best kids' menu out of all other places. Plus, I was craving red meat, and they had a few beef options. I got beef brisket. The first one was a bit too dry, so I asked to replace it, and they brought the fresh-made piece just out of the oven. It was melting in my mouth! Yum!

At 8 pm we got spoiled with live music. One very talented guitarist and singer performed for us. It was so relaxing! What a nice ending to the day.
Now we are heading to our room to sleep.
See you tomorrow!
If you like the resort, you can place your order here.
Here is another luxury family trip you might like: Ritz-Carlton, Half Moon Bay Resort. Review.